Our Executive Leadership Team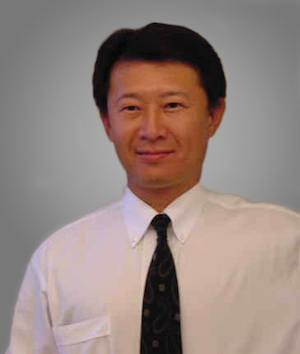 CEO & Founder
Sweeping Business Transformation
Innovation Journey Management
Business Turnaround
ARC Innovate™ Playbooks
Shepperd Chao founded CoyoteWorks Technologies Inc. in June 1997. As the company's Managing Principal Shepperd leads CoyoteWorks Technologies Inc. in its mission to help its Global 1000 clients leverage technology into a seamless innovative advantage delivering long-term sustainable economic growth. As the transformation leader, he works with strategy, operations, and alignment leaders to ensure that CoyoteWorks Technologies Inc. is at the leading edge of developments that continue to enhance value for clients by delivering fast, quality service across all areas of business and geographies.
Shepperd joined CoyoteWorks Technologies Inc. from Akili System Group where he was a Sr. Management Consultant. He was responsible for risk management and turnaround of problem projects and organizations. The responsibility included consolidating Akili's enterprise business modeling and service delivery. His team played a key role in repositioning Akili as a leader in IT and Management Consulting, as well as driving increased revenue, market share and profitability during his tenure.
Previously, Shepperd worked for Optimus Consulting Group, TRW, Caltech, UCLA Medical Center. He was responsible for assessing and mitigating risk for multi-billion dollar programs. He provided business process modeling, architecture, program management and technical hands-on support to turnaround high profile problem programs. At TRW, Shepperd developed an agile end-to-end Full Lifecycle Business Transformation Methodology that integrated Information Strategy Planning, Business Process Reengineering, and Agile Software Development. This Methodology was nominated for the TRW Chairman's Award for Innovation. Shepperd's Clients represent a broad range of industries including Healthcare, Insurance, Telecommunication, Wireless Carriers, Oil and Gas, Banking, Finance, Public Utilities, DPS, USAM and USMC.
Shepperd received his BS and MS in Engineering and Applied Sciences from California Institute of Technology. He left his Ph.D. program at Caltech to help CoyoteWorks Technologies Inc. at TRW Space and Defense lead the development of an image recognition supercomputer and a fast search engine.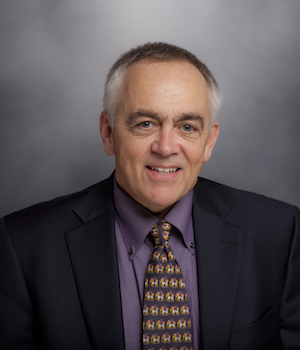 CIO & Practice Leader
Healthcare Sweeping Transformation
Business Turnaround
Global Outsource
Risk Management

As a healthcare transformation and turnaround leader, Henry leverages his 20 years experience as a proven journey manager for sweeping healthcare transformations to provide our healthcare clients with accelerated innovation and sweeping multi-year transformation across multiple organization functions and settings.
As a global outsource and risk management advisory leader, Henry works with executive management and boards to help improve their capabilities to balance growth risk and return strategies. Henry has built, managed and audited billion dollar global outsourced and offshore healthcare operations. Henry works with executive management to ensure the outsourced process meets all government and operational regulations, as well as establishes governance to maintain peak operational efficiency, productivity and profitability.
Henry joined CoyoteWorks Technologies Inc. from The Kaiser Foundation Health Plan where he was a VP across a broad range of organizations and functions. Henry was responsible for consolidating Kaiser's federated disparate application portfolio and IT infrastructure. His team played a key role in repositioning Kaiser as a leader in healthcare, as well as driving increased revenue, market share and profitability during his tenure.
Previously, Henry worked for First Interstate Bancorp and the California Community Colleges. He has taught courses at the University of Colorado, University of Southern California, Regis College, Cogswell College and others.
Henry received his Ph.D. in Organization Communication from the University of Colorado, Boulder. His research focus has been on groups, leadership, organizations, culture and information technology. He is a member of several community and professional boards and associations. He has published papers and presented in areas of telecommunication, enterprise strategy, healthcare information security, program management, human communication and culture.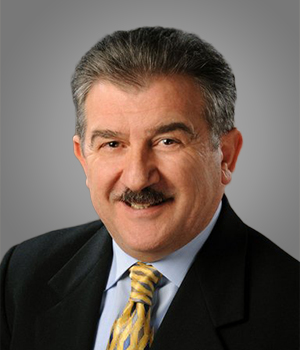 COO & Practice Leader
Sweeping Business Transformation
Banking Transformation
Merger and Acquisition

John Fasanella joined CoyoteWorks Technologies Inc. in December 2014, as the company's Banking, Merger and Acquistition Leader. John brings over 30 years of Retail Banking Operations, Administration and Regulatory experience. He provides clients with effective execution processes to help them integrate and consolidate business operations.
John has held numerous senior level positions for leading national and multi-national banks where he was responsible for the execution of programs in mergers and acquisitions, business integration and divestitures, operation consolidations and management of banking administration and operations.
He was selected by the NY State Dept. of Financial Services and the FDIC to manage a troubled community bank. John acted as an Independent Administrator and Interim COO as a result of a Consent Order imposed by the Regulatory Agencies, requiring an immediate corrective program.
John provided leadership and management in M&A programs at Chase, Citibank, Fleet and NatWest Bank, where he had leading roles in those banks' due diligence process, program strategy and planning, program integration and post merger execution. As a result of this broad experience in M&A programs, John has developed an "M&A Playbook" that provides guidance to clients in all critical areas of the integration process, such as the Client Service Business (Retail and Commercial Customers), Operations, Systems & Technology, Cultural and Customer Experience.
As a Senior level manager at NatWest Bank, John had operational responsibility for over 80 Retail Banking Branches in the NJ Market, as well as the Electronic Banking Multi-channel Delivery unit. He oversaw and managed over ten M&A programs and was responsible for the integration of the operations and systems of the commercial, retail and investment banking business. In addition to this role, John was responsible for the consolidation/selling of branches in overlapped markets and the consolidation of back room operations.
As head of the Retail Banking Operation Group, he was responsible for developing and executing the Retail Banking Branch models called "The Branch of the Future" and "The Paperless Branch" that emphasized sales, services and delivering outstanding customer experience.
John holds an MBA in Finance from Fairleigh Dickinson University and an undergraduate degree in Business Management from St Peter's College.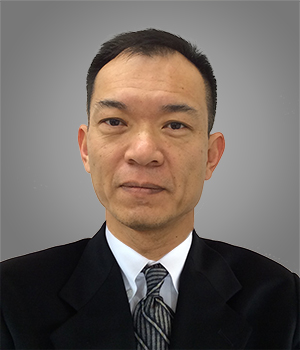 Chief Administrative Officer
Program Management
Public Sector Leader

Woodrew Chao co-founded CoyoteWorks Technologies Inc. in June 1997. As the company's Chief Administrative Officer, Woodrew oversees a diverse group of internal functions including Human Capital, Finance, Technology, Knowledge Management, and Global Strategic Sourcing. As the Public Sector Consulting Leader, Woodrew delivered the transformation of California's second largest County office of Education to achieve cost efficiencies. With an annual budget exceeding $2.5 billion, RCOE provides back-office support to over 285 schools and community colleges, 37 thousand instructors and staff, and 60 thousand vendors.
Woodrew joined CoyoteWorks Technologies Inc. from Akili System Group where he was a Sr. Management Consultant. He was responsible for the program management, delivery and turnaround of problem projects. His team played a key role in repositioning Akili as a leader in the delivery of IT Projects.
Previously, Woodrew worked for Optimus Consulting Group, ComputerVison and UCLA. He was responsible for the delivery of large programs. He developed and presented technology strategy and information system assessments to prospective clients. He guided architecture design processes and led major application development and process re-engineering projects. The major clients included Healthcare providers, insurance companies, telecommunication companies, wireless carriers, oil and gas companies, global banks, national finance companies, public utilities, DPS, USAM and USMC.
Woodrew has enjoyed service in non-profit organizations. He volunteered to develop a badminton program for southern Orange County. Using his leadership and team building skill, he created a competitive youth badminton team that competed and won against teams trained by former Olympian Gold medalists.
Woodrew received his B.A. in Computer and Information Sciences from University of California at Santa Cruz. He has published papers and presented in areas of teleradiology.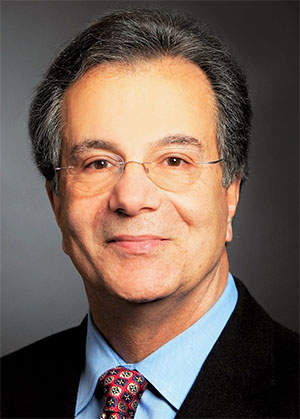 CTO
Digital Transformation & Innovation/Enterprise
Architecture/Cloud/Big Data Analytics

Unique academic engineering background with a proven hands-on senior digital technology transformation leader and 25 years of digital enterprise transformation strategy, digital architecture, digital content, digital product delivery in mobile, web services, call center, Social Media integration and utilizing analytics tools (SEO, CMS Workflow, WCMS, Portal) & (ERP, CRM).
Visionary innovator and entrepreneurial executor with a history of product/platform delivery in Fortune 100 Banking, Insurance, Health Care, Financial, Credit Unions, Telecommunications and Networking companies. Equally comfortable running technology teams and introducing innovative & disruptive digital architectural transformation solutions cross the channels and user interfacing applications, using content management, and rule based engine. Highly collaborative; able to work in a complex, global & cross-functional environment. Extensive technical/business enterprise experience in the entire business and technology enterprise life cycle from business strategy requirements, to the ideation, architecture, development, deployment operations, commercialization & supports. Engage with senior business leaders, product owners and customers to understand market needs and translate these needs into proof of concept/architecture/product/platform solutions. Partner with business/marketing/sales for commercialization and creation of enterprise strategy and architectural solutions such as:
Digital Payments (Google wallet, Square, Facebook, Apple Password, Venomo), Digital Solutions across channels (mobile, internet banking, tablet, ATM, teller's systems, call-center), Customers Facing Channels (B-to-C), and B-to-B solutions. Led the entire life cycle of digital product/ content delivery.
Usage of SEO and SAS for marketing campaign, and online visibility, (Google, HigherVisiablity) Partnered with business/stakeholder's vision and strategy for architecture/enterprise technical/roadmap/milestones/deliveries. Manage delivery of digital strategy/architecture in The Omni Channels (Mobile/on-Line/Call Center) branches and customer facing devices with the creation of a single point of digital entry, single point of security, and single point of integration for 300MM global banking and credit union customers. Integrate data analytics, product metrics, user experience research, competitive and market analysis, and company goals to drive prioritization of product initiatives. Utilized Google (Google Analytics, Ad Work, Trends, Page Speed, content) and HigherVisiablity tool.